ATTENTION ALL YOUTH BOWLERS AND PARENTS OF YOUTH BOWLERS
Things you need to know about scholarship money:

1. Scholarship money won in a Tulsa USBC scholarship tournament is available through the SMART program at USBC Headquarters. It is available for 8 years after high school graduation.
2. Scholarship money awarded for the OD and Neva Wingard Scholarship is available through the Tulsa Area USBC and is available for 2 years after high school graduation.
Scholarship money is only paid to the school of choice, never to the individual. It can be used for tuition and books only.
Scholarhip money not claimed in the time allotted is returned to the Tulsa USBC general scholarship fund.
It is suggested that parents and students keep track of scholarship monies won over the years so it is not forgotten when it is needed. For current information contact Wes Thompson, Tulsa Area USBC Association Manager.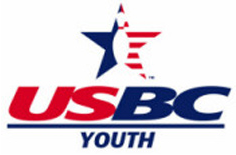 Start bowling 4 scholarships today!
Click the icon below to become a member